Factory Capacity
About

Sunrise Metal

1) Sunrise metal products plant, is a professional OEM die casting manufacturer with more than 10 years' experience in manufacturing Aluminum mold and die casting. We have an experienced engineer and quality control team as our strong backing.

OEM orders are warmly welcomed.

2) Well trained work team. Honest, easy-going, hard-working and able to work under pressure; Well-trained invocational ethic, good mentality and high work efficiency

3) One-stop solution service help to save time including Mold design & fast mold manufacturing,Integrate Rapid Prototyping , Die casting, Machining, Sand blasting, Tumbling, Cleaning etc. All-in-house and out-sourcing other surface Treatments.

Our advantage

1) Professional technical support

2) Quick response

3) Strict quality control process

4) High cost performance

5) Rich experience in mold design and die casting

6) Abundant cooperation with occident corporations

7) SGS/ISO/TS16949/ERP system guarantee

We can also provide fast mold manufacturing

Sunrise build up the Fast Mold Manufacturing Business Unit.

Our fast mold team dedicate to fast mold. We quick react on tooling design, optimize every processes tooling manufacturing, 24 hour's work, utilize our in-house advanced tooling equipment and excellent tooling supply base in our area, design and manufacture tooling innovative ways. We now can shorten tooling manufacturing time by 50% for hard production tooling and can shorten to 1/3 normal tooling lead time for prototyping tooling.

Our fast mold manufacturing has already help our customer such as Marquardt, Hengst, Anologic, etc. to save more than 50% project develop time for their urgent project and speed up their project time to market.
Factory Basic Information
Material

Die casting Material: Aluminum A380, ADC12, A360, ADC10,etc; Magnesium AZ91D, AZ30; Zinc (Zamak 3#, Zamak 5#)

No-Ferrous Metal:Aluminum 6061-T6,6063-T6,Copper,Brass and Titanium;

Steel: Stainless steel SUS304, SUS303,etc.

Process

Die Casting Raw Material → Trimming → Deburring →CNC machining →Surface treatment → package → Shipping & Delivery

Equipment of

Casting

1.12 sets Die Casting machine(From160T to 1600T)

2. 67 sets advanced CNC machining centers (3axis,4axis,5 axis and 7 axis CNC machine center)

3. 1 set Advanced 3D printer--Made by Stratasys USA. 1 set Carl Zeiss CMM and 2 other brands CMM, etc.

Good Inspection

Instruments

X-ray Detector, CMM, Spectrum Meter, Imaging Measurement Instrument, etc.

Precision machining

CNC turning, milling, drilling, grinding, cutting, reaming and threading

Surface Treatment

powder coating, polishing, sand blasting, heat treatment, painting, anodizing, electroplating, Chrome plating,

Application

Medical Parts, Ultrasound system, Ultrasound devices, Diagnosis Equipment, Hospital machines, Medical devices, Auto parts, marine & ship equipment, Telecommunication, Textile Industry, etc.
Quality Policy
Achieving our Mission will be a direct result of our Company's Quality Improvement Culture. Our Culture is a product of each individual employee's attitudes and conduct. Each employee is obligated to:
Manufacture products to established requirements, or cause the requirements to officially change.
Know the authorized written procedures for their job.
Not knowingly pass on defective work to our internal or external customers.
Be responsible for defect elimination in all we do.
Be responsible for delivering our work on time.
Actively participate in training to support quality improvement in our products, processes, and services.
Customer Service
Our customer service representative is a vital component of our pledge to provide quality products and service. Well-oriented with Sunrise, she is always available to take your calls, assess your problem, and then promptly direct you to the appropriate member of our staff. She is ready to assist you with any questions or concerns regarding your business with Sunrise. Customer service at Sunrise protects your interests. Our representative is determined to quickly meet your needs with our company. Sunrise Metal provide the following services to customers:
1. Mechanical Engineering service, we have rich experience mechanical engineering team, we help customer to do the mechanical design for product per customer's function and appearance requirement, do the DFM (Design for Manufacturing) for customer's products, tooling design, and production design, etc.
2. Rapid Prototyping Service, we provide good service on prototyping with our rich experience team and our advanced machines for prototyping. We target on over 10 sets metal prototype request. We have three ways to make prototype.
① Pure Machining from steel , magnesium , aluminum , zinc, etc. , .
② We cast die casting material block such as A380, A413 ,etc. with minimum porosity and then machine the prototypes from die casting material. The porosity are rare and acceptable level.
③ We make fast die casting mold ( Half of Normal tooling lead time ) and then cast the prototypes .
3. Die casting In House Service, we target on high mix, small - medium volume projects. With our rich experience on die-casting, high precision die-casting machine, tooling shop in house & well management, we can provide one stop solution for die-casting components.
4. Supply Management Service, our team members have good English capability , rich supply management experience , advanced QC equipment & QC measuring Skills , etc. we help customer to manage their supply in China . Hope we can have chance to work with you.
Company Views
CNC machining workshop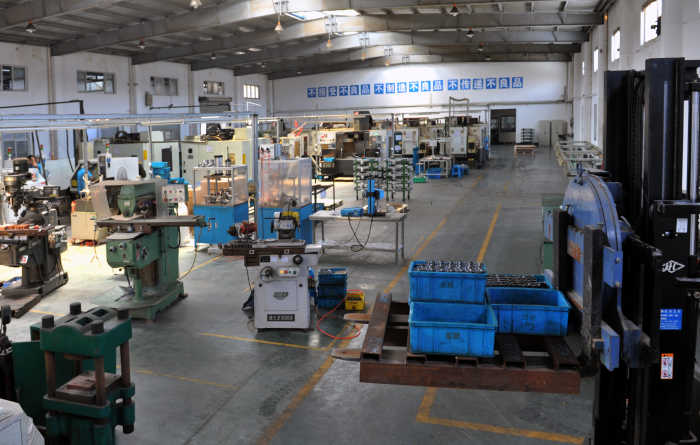 Milling and threading workshop
Die casting workshop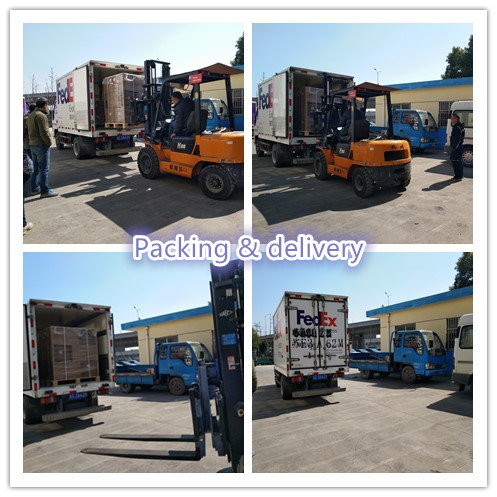 Packing and delivery