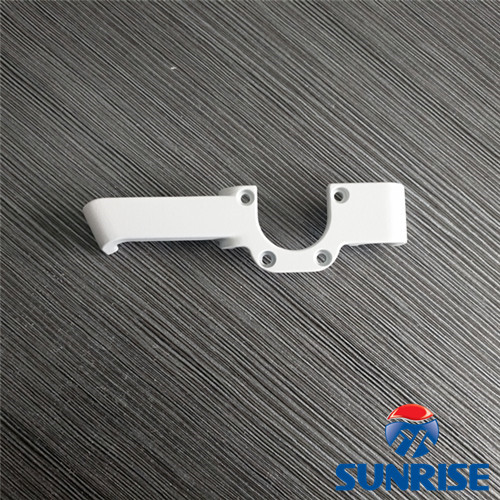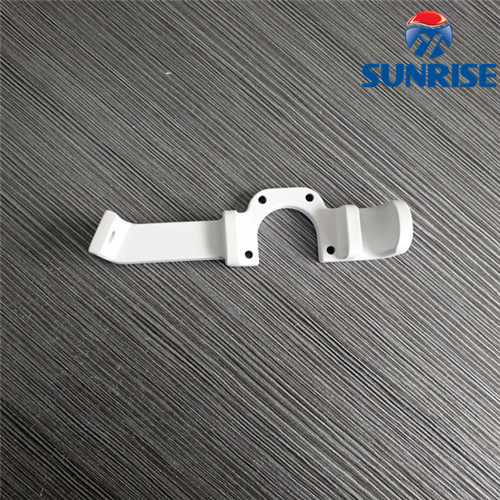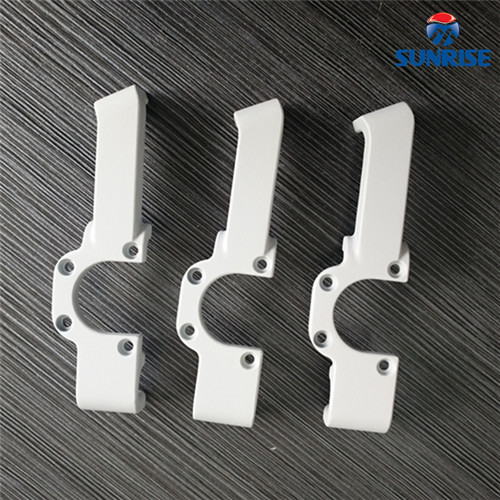 Factory Capacity
About

Sunrise Metal

1) Sunrise metal products plant, is a professional OEM die casting   manufacturer with more than 10 years' experience in manufacturing Aluminum   mold and die casting. We have an experienced engineer and quality control   team as our strong backing. 

OEM orders are warmly welcomed.

2) Well trained work team. Honest, easy-going, hard-working   and able to work under pressure; Well-trained invocational ethic, good mentality and high work efficiency

3) One-stop solution service help to save time including Mold design   & fast mold manufacturing,Integrate   Rapid Prototyping , Die casting, Machining, Sand blasting, Tumbling,   Cleaning etc. All-in-house and out-sourcing other surface Treatments. 

Our advantage

1) Professional technical support

2) Quick response

3) Strict quality control process

4) High cost performance

5) Rich experience in mold design and die casting

6) Abundant cooperation with occident corporations

7) SGS/ISO/TS16949/ERP system guarantee

We can also provide fast mold manufacturing

Sunrise build up the Fast Mold Manufacturing Business   Unit.

Our fast mold team dedicate to fast mold. We quick react on   tooling design, optimize every processes tooling manufacturing, 24 hour's   work, utilize our in-house advanced tooling equipment and excellent tooling   supply base in our area, design and manufacture tooling innovative ways. We   now can shorten tooling manufacturing time by 50% for hard production tooling   and can shorten to 1/3 normal tooling lead time for prototyping tooling.

Our fast mold manufacturing has already help our customer such   as Marquardt, Hengst, Anologic, etc. to save more than 50% project develop   time for their urgent project and speed up their project time to market.
Factory Basic Information
Material

Die casting Material: Aluminum A380, ADC12, A360, ADC10,etc; Magnesium AZ91D, AZ30; Zinc   (Zamak 3#, Zamak 5#)

No-Ferrous Metal:Aluminum 6061-T6,6063-T6,Copper,Brass and Titanium;

Steel: Stainless steel   SUS304, SUS303,etc.

Process

Die Casting Raw   Material → Trimming → Deburring →CNC machining →Surface treatment → package →   Shipping & Delivery

Equipment of

Casting

1.12 sets Die   Casting machine(From160T to 1600T)

2. 67 sets   advanced  CNC machining centers (3axis,4axis,5 axis and 7 axis   CNC machine center)

3. 1 set   Advanced 3D printer--Made by Stratasys USA.  1 set Carl Zeiss CMM and 2   other brands CMM, etc.

Good   Inspection

Instruments

X-ray Detector, CMM, Spectrum Meter, Imaging Measurement Instrument,   etc.

Precision   machining

CNC turning, milling, drilling, grinding, cutting, reaming and   threading

Surface   Treatment

powder coating, polishing, sand blasting, heat treatment, painting, anodizing,   electroplating, Chrome plating,

Application

Medical Parts, Ultrasound system, Ultrasound devices, Diagnosis   Equipment, Hospital machines, Medical devices, Auto parts, marine & ship   equipment, Telecommunication, Textile Industry, etc.
FAQ
1. Q: What industries does your business primarily serve?
A: Our business primarily serve Aerospace industry, Automotive/motor sports industry, Medical/Life Science, Marine industry, Telecommunications industry, Home appliance, Semiconductor industry, Electro/mechanical industry, Power Generation industry, Industrial equipment, etc.
2. Q: What is your organization on-time delivery percentage for last six months?
  A: 100%. We have dedicated reliability group or person at each process of the production. Everything is under control. We will estimate all kinds of problems that maybe occur during produce process and work out the solutions. Every questions will get quick feedback and solutions to ensure on-time delivery and shipment.
3. Q: Is your Mfg. facility certified by any one of the quality standard?
  A: Yes, We are SGS verified Golden supplier and we have passed TS16949 Certification, as well as ISO9001 certified.
4. Q: Does your organization have an IP protection policy?
  A: We will sign the confidentiality agreement or NDA (Non-Disclosure Agreement) with our customers to protect their patents.
5. Q: Does your organization have an ERP/MRP/ Manufacturing/Shop floor control system?
  A: Yes, we have ERP system, Kingdee.
6. Q: Does your organization have a conflict minerals policy? (Applicable with the Dodd Frank law of 2010)
  A: Yes, We are aluminum die casting parts manufacturer. We never use mineral materials, but we will sign the CMRT upon customers' requests.
7. Q: Does your organization have a quality department or quality representative to support customer requirements?
   A: Yes, we have. We not only have a quality department but also set up a quality group whose member include customer service manager, engineer, and QC manager. We have experienced engineers and quality control team as our strong backing.
8. Q: Is non-conformance material adequately identified to prevent use or shipment?
  A: We are aluminum die casting parts manufacturer. All Aluminum ingot is bought from qualified and standard supplier. Thus, we stop the problems at its source to keep our product in good quality all the time.
9. Q: How much time can your organization save through your fast mold manufacturing?
  A: we can provide those fast solutions even more rapidly, thanks to our new fast mold manufacturing capabilities. With our advanced, in-house tooling equipment - including 5-axis and precision CNC machines, milling machines, and grinding machines - plus a well-equipped local supply base, we can reduce lead time for prototype tooling by 66% - and shorten production tooling time by 50%.
By combining our fast mold manufacturing with professional communication and an accelerated production pace, we've already helped some of the largest global enterprises dramatically cut their development time for urgent projects, and speed up their time to market.
At Sunrise Metal, we understand that when it comes to sourcing die casting components for your project - time is of the essence. With more than 100 years of combined experience in aluminum die casting and molding, we're able to utilize the latest technology and the best techniques to help you get your project completed. So contact us today, and find out how our fast mold manufacturing, efficient communication, and rapid production capabilities can help you realize your project.
10. Supplier: Do you have project need us to help you? Or do you have other questions need us to answer? Welcome to contact us. Thank you!